Responding to Emergencies
---
---

Gorta is the humanitarian response arm of the Gorta Group, an Irish headquartered international development organisation that has worked for over 50 years to eradicate hunger and extreme poverty.
Gorta, the original Irish Freedom from Hunger Council was established in 1965, in response to a call by the Food and Agriculture Organization's (FAO) Freedom from Hunger Campaign (FFHC) for member countries to raise public awareness and financial support for poverty eradication and long-term agricultural development.
In recent years the organisation has responded to humanitarian emergencies including, in Ethiopia and Kenya in response to the 2017 East Africa Food Crisis, and in 2019 to assist communities affected by Hurricane Idai in Malawi.
Gorta has also collaborated with the UNHCR on a refugee graduation programme in north-western Zambia, and with the UN FAO with refugee communities in Uganda.
The organisation operates alongside subsidiaries that include Self Help Africa, an agriculture and enterprise development NGO that works in East, West and Southern Africa, Partner Africa, an ethical auditing company that operates across Africa and the Middle East, and TruTrade, a social enterprise that works to create new markets for agricultural producers in East Africa.
The Gorta Group also includes:
---
---
Supporting communities to produce more food, access markets and earn a sustainable living. Visit: www.selfhelpafrica.org
Providing ethical audits, assurance, training and consulting across 42 countries in Africa.
Providing smallholder farmers with a reliable route to market and fair prices for their produce.
Supporting and promoting enterprise, and contributing sustainably and equitably to local and world trade.
---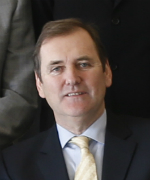 Tom Kitt - Chair
Tom Kitt is a former politician and former Irish minister for Overseas Development. He served as a Fianna Fail TD for the Dublin South constituency, and also served as Government Chief Whip.
---
David Governey - Finance and Audit
David Governey is a financial and operations professional, and a Chartered Accountant. Between 1989 and 2014, he served as Director of Finance/Chief Operating Officer in three CGIAR Institutes.
---
Martin Ryan - Business
Martin Ryan co-founded the ATS Group, providing facilities management and catering services to the mining industry in Africa. In his earlier career, Martin worked with the Ministry for Rural Development in Zambia and has also held senior positions in agri-business in Ireland. Martin was appointed to the Board of Directors of Partner Africa in 2017, and will soon assume the role of chairman.
---
Rowena Dwyer - Agricultural Economist
Rowena Dwyer is head of policy and Government relations at Enterprise Ireland. She worked previously as Chief Economist at the Irish Farmers Association, and in the past was an economist with the Ministry of Education in Ghana.
---
Pat Murphy - Agricultural Development
Pat Murphy is Head of Environment Knowledge Transfer at Teagasc, the Agriculture and Food Development Authority. He has worked in various roles with the agency, including as Assistant Director of Advisory Services.
---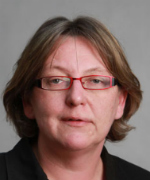 Mairéad Carey - Legal & Communications
Mairéad Carey is a solicitor. She formerly worked as a Barrister, specialising in Family Law. Prior to that, she had a career as a journalist with several Irish national publications.
---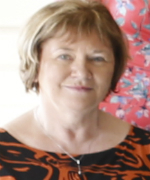 Carmel Fox - Rural Development
Carmel Fox is the former Chief Executive of Ballyhoura Development, which manages national and EU programmes in North East Cork and South and East Limerick. She has significant experience of social inclusion and rural development issues.
---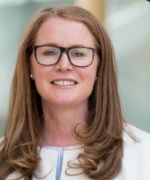 Sheila Walsh - Human Resources
Sheila Walsh is a member of the senior leadership team at Car Trawlers, and holds the position of Chief People Officer at the company. She is formerly the head of HR at Self Help Africa. Sheila has a broad range of experience across many sectors, holds a MBS in Business Practice from University College Cork, is an accredited Life Coach & Lifeskills Consultant and is an associate member of CIPD.
---
Olivia Buckley - Communications Director
Olivia Buckley has worked as Communications Director with the Irish Tax Institute for the past nine years. She has worked with Kerry Group plc, the IFA, in national politics and was Director of We Belong, a civic group that was instrumental in the EU 'Vote Yes' Lisbon II campaign. She holds a B.Sc. (Management) TCD and a Diploma in Innovation and Strategy (Smurfit Business School).
---
Catherine Fitzgibbon - Independent Consultant
Catherine Fitzgibbon is an independent consultant currently based in the UK after over 15 years working in the Horn of Africa region. She has worked for a wide range of clients including donors, World Bank, UN agencies and NGOs. Catherine currently provides technical assistance to Kenya's National Safety Net Programme (NSNP) and the National Drought Management Authority (NDMA) in the implementation of its Hunger Safety Net Programme (HSNP) providing cash transfer payments to the extreme poor. Catherine is also an adviser on disaster risk financing initiatives with the World Bank's Finance and Markets Global Practice unit.
---
Marion Byrne - Community Development
Marion Byrne is a social worker whose early career was in the Probation & Welfare Service. She took early retirement in 2009, and visited Zambia in 2012 where she retains an interest in the Sables education centre, drop in resource and night shelter for vulnerable children in Kabwe.
---
Jim Galvin - Agriculture Advisor
Jim Galvin is CEO and Director of Lakeview Energy – a biofuels, commodities trading, agribusiness and wind energy company based in Chicago. Jim has experience developing renewable energy businesses across Europe and the US.